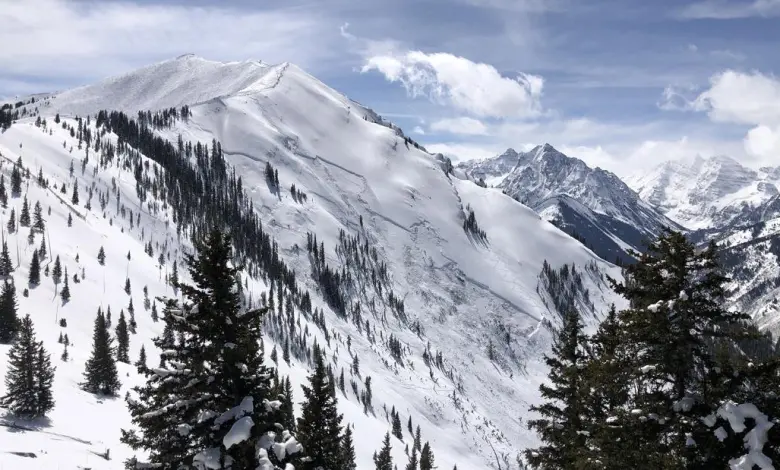 In Colorado over the weekend, two distinct avalanches claimed at least two lives and trapped four more, according to police.
According to the Gunnison County Sheriff's Office, the first avalanche happened in the Rapid Creek region close to Marble, killing a 36-year-old man who was discovered buried in nearly four feet of snow on Saturday.
Two other people – a skier and a splitboarder – were also caught in the avalanche but got out. According to the Colorado Avalanche Information Center, the splitboarder was able to eject to find assistance, while the other skier was rescued by a helicopter. The sheriff's office reported that both people were hurt and transported for medical attention.
Another individual perished in a "major avalanche" near the Aspen Highlands ski resort on Sunday afternoon.
Two further skiers were caught in the avalanche but managed to escape. According to the sheriff's office, one was safely taken down by rescue personnel on skis, while the other was airlifted.
The Aspen Highlands ski area's ski area borders are where the avalanche occurred on Sunday at 1:25 p.m. It happened in the Maroon Bowl section of Highland Peak, a steep north-west slope.
According to the Colorado Avalanche Information Center, the two deaths raise the state's overall number of avalanche fatalities for the 2022–2023 season to nine.
The organization estimates that during the past 10 winters, avalanches have claimed the lives of 27 individuals in the US on average.