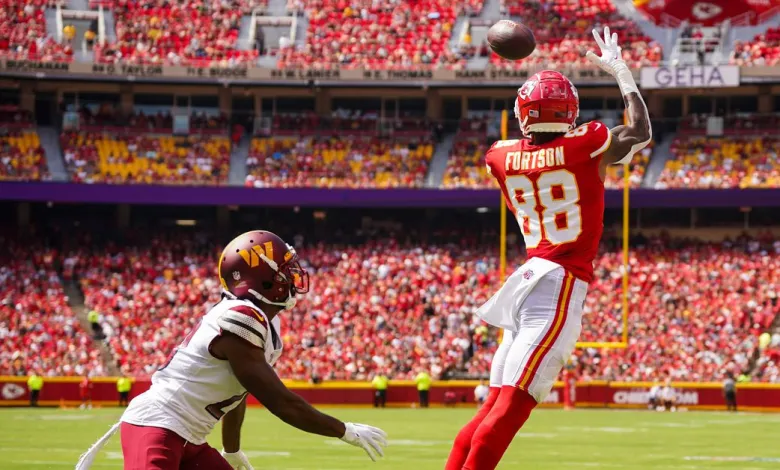 What would happen to the Kansas City Chiefs when wide receiver Tyreek Hill dominated the national narrative throughout the offseason. Hill's exit led to widespread speculation that Kansas City, despite hosting four straight championship games, shouldn't win the conference any longer.
The common belief is that the conference is truly losing the Buffalo Bills, from "Good Morning Football" to our own DraftKings Sportsbook.
View now That performance won't change despite the Chiefs defeating the Washington Commanders 24-14 in the preseason. It will require several weeks of regular-season competition, highlighted by a matchup between the two teams in Week 6.
But I believe what we witnessed over the course of two weeks was merely a preview. A week after Mahomes found six different pass catchers in a solid performance against the Chicago Bears, he found seven different pass catchers in two touchdown drives against the Washington Commanders and finished 12 of 19 for 162 yards. A reinforced offensive line bought Mahomes more time — and when the pocket collapsed, the quarterback rolled out comfortably and found a way to get the first down.
Sometimes the first down came from those old faces like Kelce, tight end Noah Gray or back race Jerick McKinnon, who tiptoed down the left touchline and continued to prove an asset to the Chiefs. And sometimes the first down came from new players, like wide receivers Marquez Valdes scantling and Justin Watson or run back Isiah Pacheco.