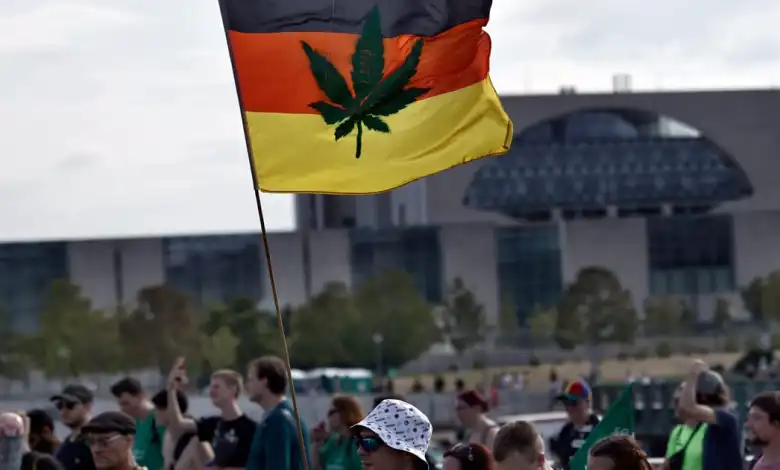 German Health Minister Karl Lauterbach presented a scaled-back cannabis legalization proposal on Wednesday. Instead of licensed shops or dispensaries, as was first planned, German cannabis users will have to rely on home producers and cannabis social clubs for their supply.
The declaration follows months of debate with the European Commission about the viability of Germany's proposed cannabis legalization scheme. Politicians, companies, and users eagerly awaited the outcome to learn how much the Commission will put up with Germany's objectives.
"We came to the conclusion that the draft [legalization plan] back then would not get us any further in pursuing our goals," Lauterbach stated at a press conference in Berlin after discussions with the Commission.
Under the scaled-back plan, by POLITICO, Adults can grow up to three cannabis plants at home and buy weed in non-profit clubs of up to 500 members. Cannabis clubs already exist in Spain and Malta.
Lauterbach said home growing and cannabis clubs form the first of two pillars in Germany's legalization efforts.
"Our goal with Pillar One is that we don't have to notify Brussels [to check that national laws don't violate EU laws]' added Federal Agriculture Minister Cem Özdemir. A legalization bill will be presented in April, he said.
The second pillar are regional model projects for setting up commercial supply chains, which last five years and are continuously evaluated.
"This will go hand in hand with a concerted attempt by the federal government to find supporters for this progressive, prevention-oriented cannabis policy in Europe," said Lauterbach.
Chancellor Olaf Scholz welcomed the progress made in implementing the coalition agreement, a government spokesman told POLITICO.
But in response to the revised plan, German MP Kristine Lütke of the pro-business Free Democrats said she opposes "strict THC caps in cannabis clubs" for young adults "as they drive consumers to the black market."